---
The model DCR-1545PRO/DCR-1542PRO high definition telephoto lens is made of the high index optical glass elements with new concept of lens designing using two-group/four-element lens formulae. This new concept in designing the lens made it possible to achieve an amazing high definition telephoto lens of the 340 lines/mm resolution power at center (MTF30%), low dispersion and the increased light transmittance at fringe area.

This is an ideal Telephoto conversion lens for the High Definition camera with 25x or more optical zoom lens.

By using a suitable adapter and/or holder, the DCR-1545PRO/DCR-1542PRO lens can be used with the appropriate digital still camera or HD video camcorder, effectively.
DCR-1545PRO comes with 2-adapter rings for 49mm and 55mm filter sizes.
DCR-1542PRO comes with 3-adapter rings for 37mm, 43mm and 55mm filter sizes.
There is no difference in the quality of lens between DCR-1545PRO, DCR-1542PRO, DCR-1541PRO and DCR-1540PRO.

---
High-Resolution 340-line/mm




2G/4E High Definition design




Minimum Chromatic Aberration




67mm Front filter size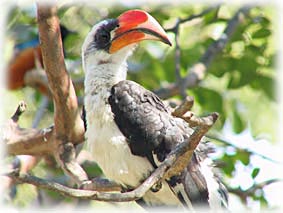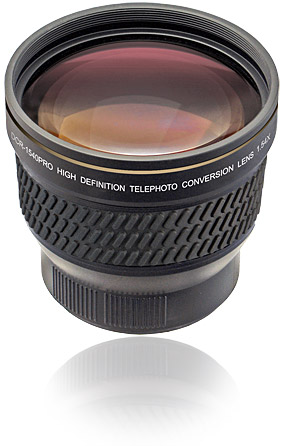 Click the lens to comparison images



Specifications & Measurements
Magnification
Nominal 1.54x
Actual 1.54x/Diagonal, 1.54x/Horizontal
Lens construction
2-group/4-element, Coated optical glass elements
Front Filter size
67mm
Mounting thread
52mm
Dimensions
67mm x 71mm
Weight
240g(8.5oz)
Accessories for DCR-1542PRO
3-Adapter rings for 37mm, 43mm and 46mm filter sizes, Lens pouch, Lens caps, Instruction manuals
Accessories for DCR-1545PRO
2-Adapter rings for 49mm and 55mm filter sizes, Lens pouch, Lens caps, Instruction manuals